When one thinks about the Holocaust, several names like Oskar Schindler and Raoul Wallenberg come to mind. However, it often happens that some of the most influential individuals in history, remain in relative anonymity. Such is the case with Geertruida Wijsmuller-Meijer, also known as "Auntie Truus" Wijsmuller.
Geertruida Meijer was born in Alkmaar, Netherlands. After World War I, her parents would foster Austrian children refugees in need of food and shelter. "Always help those people who really deserve and need it, not matter the color of their skin or their religion", her parents would tell her.  After attending the School of Commerce, Wijsmuller got her first job at a bank; there she met her husband, J. F. Wijsmuller. Though a turning point in Wijsmuller's life was the tragic news that it she would not be able to have children. This tragedy, led Wijsmuller to become involved in social work, which ultimately led her to saving thousands of Jewish children from the hand of the Nazis.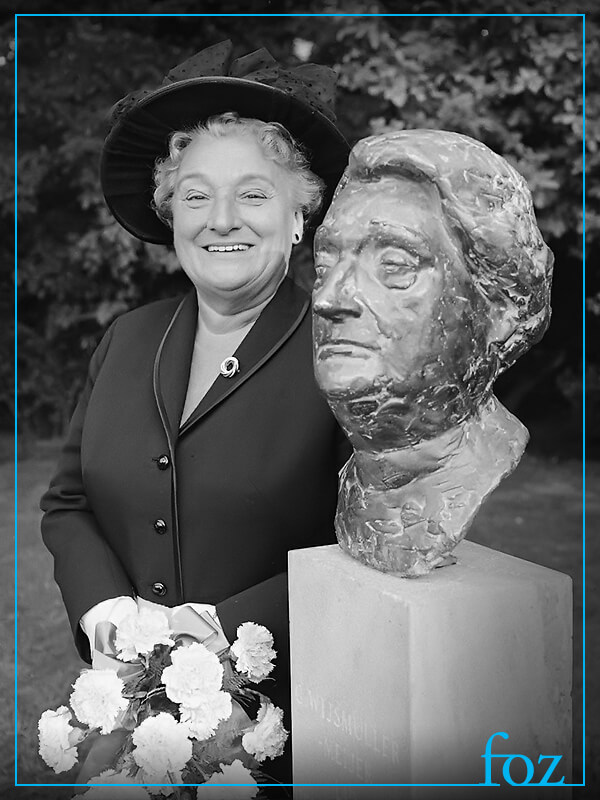 While working for the Association for Women's Interests and Equal Citizenship, Wijsmuller befriended Mies Boissevain-van Lennep, a Dutch resistance fighter. Together they started to arrange children's transports for the Committee for Special Jewish Interests. By bribing railroad men, charming Nazi officers, and even negotiating with the architect of genocide – Adolf Eichmann. In the end, Wijsmuller managed to secure the safe passage of thousands of Jewish children from Austria and Germany to the Netherlands and from there to the United Kingdom.
While working in Paris, Wijsmuller heard about the German invasion of the Netherlands and tried to made her way back to Amsterdam as soon as she could. When Wijsmuller arrived in Amsterdam, she arranged a transport for Jewish children from the Amsterdam orphanage to England. Under German occupation, Wijsmuller continued her rescue operations and social work. She would bring food to refugee camps in France, and smuggle Jewish children to Spain or Vichy France after the United Kingdom closed its borders.
As the war progressed, Wijsmuller's ability to transport Jews to safety was hindered due to the closing of borders. She instead devoted herself to obtaining and distributing food, sending thousands of packages to concentration camps across Europe.
Wijsmuller risked her freedom and even her life, to arrange what is today known as the "Kindertransport". Saving over 10,000 children and later as well as also helping to feed the thousands of starving Jewish and "Non-Aryan" children imprisoned in concentration camps. Being briefly arrested and interrogated by the Gestapo did not stop Wijsmuller from helping those in need. On October 18th, 1966, Geertruida Wijsmuller-Meijer was recognized as Righteous Among the Nations by Yad Vasham.
The Friends of Zion Museum remembers Geertruida Wijsmuller-Meijer and the heroic bravery, risking her own life to transport children of Jewish and other persecuted backgrounds during a critical time.