General Jan Christian Smuts, was a South African Statesman, military leader and philosopher and a committed Christian Zionist. What is not generally known, is that while most of those associated with the Balfour declaration have received recognition, one name has not usually been included and that was the highly intelligent and articulate General Smuts who was an integral, though anonymous, figure in the creation of the Balfour Declaration and later on diplomatic recognition of the State of Israel. Specific details of the role Smuts played in the preparation of the Balfour declaration are not clear as it seemed his part was more behind the scenes and involved in drafting the document but he was, without doubt, one of the driving forces behind this historic document. Chaim Weizmann was quoted as saying that without Smuts there would have been no Balfour Declaration.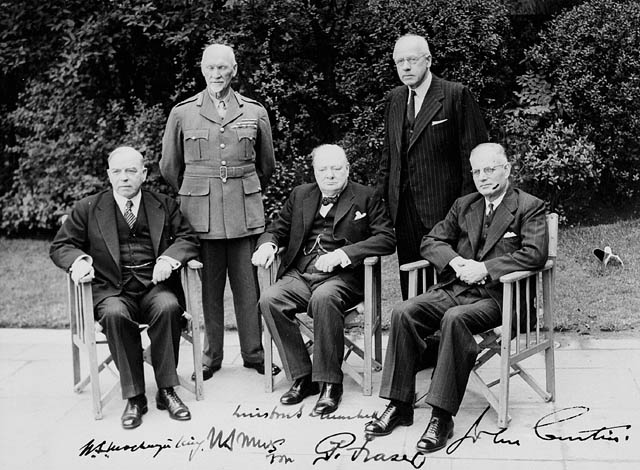 Smuts had always had close friendships with many in the South African Jewish Community and in June 1917 he met Chaim Weizmann which began a lifelong friendship of 33 years. They enjoyed each other's company, were compatible intellectually and together they shared a vision of a home for the Jews, he also shared this strong conviction with both Lloyd George the British Prime Minister and his Foreign Secretary Lord Balfour. Both Weizmann and Smuts shared the belief that because Palestine was the Biblical home of the Jews, it was historically justified that it should be natural that this was the place which should be chosen.
Jan Smuts was born on a farm in the Cape Colony and until the age of 12, when he started school, he lived the life of a typical South African farm boy. Despite the late age he started school he matriculated very early and at 16 began studies in science and arts at the University of Stellenbosch (at that time it was called Victoria College), obtaining first class honors in both.  During his time in Stellenbosch Smuts met and fell in love with Isie Krige.
In 1891 he received a scholarship to Christ's College, Cambridge, where he read law and was generally recognized as one of the most brilliant law students ever to have studied at Cambridge. After completing his studies Jan Smuts went to London where he came first in the Inns of Court Honors examination. He returned to South Africa in 1895 and in 1897 married his lifelong companion Isie Krige.
Jan Smuts was elected Prime Minister of the Union of South Africa from 1919-1924 and then again from 1939 – 1948.
Smuts personally fundraised for many Zionist organizations during his Premiership. His government granted de facto recognition to Israel on 24 May 1948 just days before his party was voted out of power.