In the movies, the hero always receives the happy ending with their new significant other, though, the story of this hero is one of triumph, turmoil and abandonment.
Before Dimitar Peshev chose to put his career, life and future on the line to do what was right, he was a famed Bulgarian politician and at the time was the Deputy Speaker of the National Assembly of Bulgaria. His triumph was his decision to rebel against the Pro-Nazi Bulgarian cabinet and prevent the deportation of over 48,000 Bulgarian Jews to the Nazi concentration camps.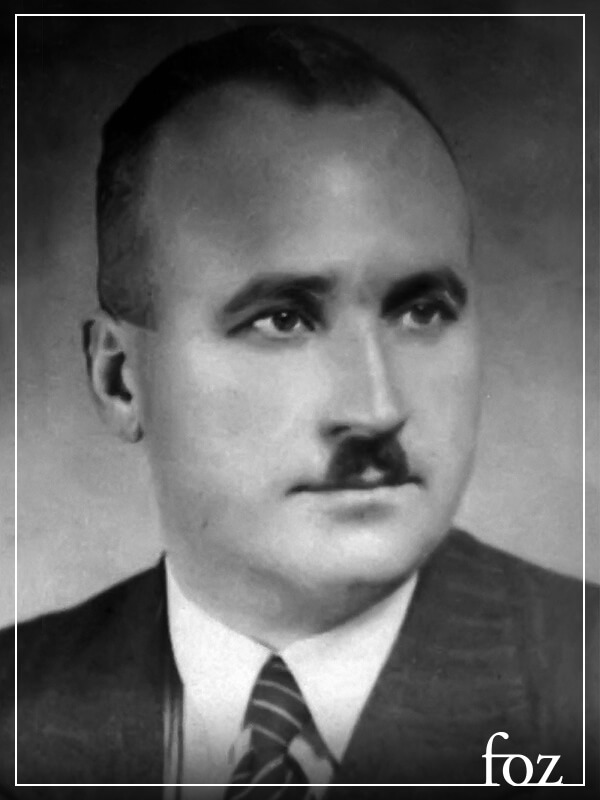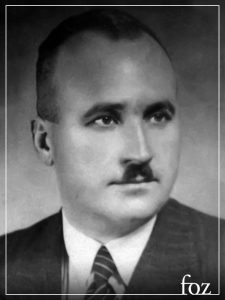 Dimitar Peshev was born on June 25, 1894 and grew up in Kyustendil, Bulgaria. He fought in World War I, later becoming a lawyer and later a judge. In the Bulgarian parliament, Peshev had built up a reputation as an honest politician and a warrior for human rights. His reputation was so strong around his fellow assemblymen, in 1938, he became the Deputy Speaker of the Bulgarian National Assembly.
At the start of World War II, Tsar Boris III of Bulgaria allied with Nazi Germany and fascist Italy, the Axis Powers. In 1941, Bulgaria's parliament followed Nazi Germany's lead, passing a replica of the Nuremberg Laws called the "Law for protection of the nation." While apart of the Axis Powers, Bulgaria passed several anti-Jewish laws, and at the time, Dimitar Peshev did not stand up against the bigotry being transferred from Berlin to Sofia. These laws defined Jewish people as the scum of the Earth, prohibiting Jews from applying for citizenship and severely banned Jews from attending schools or obtaining employment.
On March 10, 1943, Berlin's allies in Bulgaria declared that all 48,000 members of Bulgaria's Jewish community were to be deported from Kyustendil train station and sent to the Nazi concentration camps. Dimitar Peshev, known as a defender of human and civil rights, was also known as a good friend of the Bulgarian Jewish community. Even though Peshev had not spoken out against the alliance with Nazi Germany and previous anti-Semitic legislation, he did stand up for the almost 50,000 Bulgarian Jews.
On March 8th, the plan to deport the Jewish community of Bulgaria had reached Peshev a few days early through a Jewish friend of his, Jakob Baruch. While at first, Peshev could not believe his government would commit such an evil act, by the next day Peshev decided that he would halt the government's decision.
After failing to persuade the Prime Minister at the time, Bogdan Filov, Peshev reached out to a close friend who convinced Bulgarian Interior Minister Petur Gabrovski to cancel the deportations. Dimitar Peshev's courageous work in saving 48,000 Jews was successful, though, unfortunately, actions were taken to undermine his actions and legacy.
After World War II, the Communist Party of Bulgaria punished Peshev for his moral courage with criminal charges. He was accused of collaborating with the Germans, being an anti-Semite and anti-Communist. He was even accused of being bribed by the Jewish community to stop the transfers to concentration camps. At his trial, his Jewish friends testified on his behalf, saving him from the death penalty; eventually being given 15 years of imprisonment – he released after just one year.
For the rest of his days, Dimitar Peshev was confined to house arrest and lived an empty and isolated life. In January 1973, just one month before his death, Israel's Holocaust Memorial – Yad Vashem honored Peshev as a "Righteous Among the Nations."
When Dimitar Peshev was asked about why he chose to put his career, life and future on the line to do what was right, the once famed Bulgarian politician stated that:
"My human conscience and my understanding of the fateful consequences both for the people involved and the policy of our country now and in the future did not allow me to remain idle. And I decided to do all in my power to prevent what was being planned from happening; I knew that this action was going to shame Bulgaria in the eyes of the world and brand her with a stain she didn't deserve."
In February 2019, the Friends of Zion Museum honored Dimitar Peshev and Kyustendil Mayor Petar Paunov. Kyustendil, Bulgaria is Peshev's hometown and where the Dimitar Peshev Museum keeps his memory and legacy alive.